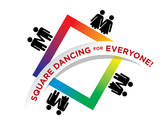 Modern square dancing is a more structured version of traditional square dancing. It's called in English world-wide, from Japan to Germany. It's 8 people moving to music through figures and formations, and a community that spans the world. It's thinking and light exercise and laughter and friends.
On Hiatus While We Wait For COVID-19 To Resolve Itself! In Petaluma, the Rivertown Squares dance on Thursday nights at Hermann Sons Hall.
I'm Dan Lyke. In 2012, after over a decade of trying to get me to dance with her, my wife Charlene dragged me to a barn dance. When I said "that wasn't so bad", she said "great, lessons start next week, wanna go?" Shortly we went from "I don't wanna go dancing" to "whatever you wanna do tonight is fine, I'm going dancing."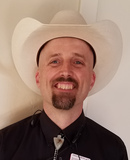 Unfortunately, COVID put a damper on most of my calling. I used to call for the Vallejo Pioneers, but COVID and aging took its toll on that group, and a weekly beginner group in Petaluma is on hold until we have the energy to restart it. I occasionally fill in for various other slots throughout the San Francisco Bay Area. I call Modern Western Square Dancing through Advanced, and though I love calling Mainstream and Plus, I'd like to be working more on ways to get absolutely new dancers dancing and having fun.
COVID did lead to a series co-hosted with Don Beck with various different square dance luminaries, Newbie Callers Zoom Sessions.
"group theory performed as a team sport, set to music." — Ginda Fisher of MIT Tech Squares *
Modern square dancing is a complex and intricate dance form. It's collaborative puzzle solving and thinking on your feet and, yes, moving and dancing, exercising body and brain in a fun social environment.
Some Examples
Resources